Local SEO Services
Attract local customers to visit & buy from your business by getting seen online – Local SEO services with guaranteed results
Customised local SEO plans to achieve your businesses goals
Better local online visibility means more targeted local customers
All prices include VAT – no hidden fees
Performance guaranteed for your peace of mind
Free business consultancy leading to increased success
A 100% free website SEO performance audit
Free Local SEO Consultation
5

star rated by our customers

Customised local SEO plans to achieve your businesses goals
Better local online visibility means more targeted local customers
All prices include VAT – no hidden fees
Performance guaranteed for your peace of mind
Free business consultancy leading to increased success
A 100% free website SEO performance audit
What Are Local SEO Services?
If you run a business you'll know how important your local customers are to your profitability. Recent surveys suggest that around 85% of a business's customers come from within a 5 mile radius of their location. As a local SEO agency we know how valuable those local customers are. They're the lifeblood of local businesses.
Detailed research by Ipsos Media and Google reveals that 4 in 5 consumers use their phone/tablet and local search to find business addresses, opening hours, check product and services availability, and get directions to the business's location. Therefore it's vital that your website shows up in customers' local search results.
The local SEO experts at Insite Web use a number of tools and techniques to optimise the ranking of your business in search engine results. With our local visibility programme, whether you have a physical shop or office, or go out to customers to provide services, we make sure that, when potential customers go online, yours is among the first business websites they see.
Got Local SEO Questions? Contact us & one of our team members will get back to you very quickly (within 24 business hours).
Our Local SEO Company Process
Review your website's technical & local SEO
Assess your competitors & the local market
Review local search terms & customer data
Risk free, we offer a performance guarantee
Free business consultancy, you succeed locally
Safe SEO promise, only legitimate techniques and link building used
Get a FREE website & local SEO audit now
100% privacy, we'll never share your details!
Local SEO Services to Boost Your Business
At Insite Web we offer a complete range of local SEO services designed to improve website visibility; site audits, market and competitor research, content creation, copywriting, responsive web design, citations and link building to ensure your business is hyper-visible online locally
Website SEO Audit
We carry out focused research to analyse local competitors and the local marketplace, plus identify high-volume and long-tail local search terms. We will also review your website and SEO to see what your site can do better
GMB Optimisation
We set up/claim and optimise your Google My Business listing, plus Bing Business, to ensure that you're harnessing these powerful tools role in securing a high ranking on search engine results pages (SERPs)
Local Citation Audit
We review all your local citations, for example in Yelp, Yell.com, and a host of other relevant listings and directories, ensuring they are up-to-date and have a consistent NAP (Name, Address and Phone No.)
Local Copy Creation
Insite Web's copy and content producers will work with you to amend existing pages' copy, or produce new landing pages and content. Pages target local search and improve your on-site local SEO results
Local Websites & Content
Our web designers understand the importance and challenges of creating a website to deliver great local search results. We create sites with the right layout, internal links, schema & markup to get you local business
Customer Review Generation
We advise you on the local SEO benefits of reviews on different platforms. We'll also show you how to get them from your existing customers, and what to do with them when you have them
Local Sites Backlink Building
Our local link building can help your local organic and map rankings, plus rank you for local towns and cities that you have no physical presence in. Ensuring your site and business is seen as authoritative locally
Brand & Local Monitoring
Our tools and software allow us to track and review your website's performance in search engines and brand mentions online. We use this data to hone your local strategy and deliver ongoing results
Our Local SEO Agency Promise
Our free consultation will review your business plans, leads and sales requirements to ensure your local SEO services plan starts on sound commercial footing.
We will fully analyse your website, local customer searches, local market and local competitors to deliver you an insights-driven local acquisition plan, that will over-achieve against your targets.
We will present you with a free website SEO audit & pre-engagement plan. If you don't like the local visibility proposal there's no charge.
For local SEO and marketing plans of 3 months or more, there's no obligation to stay if you're not happy with the results. We're so confident you will be that if we haven't delivered we'll either give you an extra month free, or refund the final month's charge.
What If I Need More Customers Now?
All of these techniques will improve your organic search results i.e. where your website appears on SERPs according to how relevant they appear to be to the search terms that your local customers are using. Improving your search engine rankings via organic search costs you less in the long run than advertising, although results may take longer to achieve. If you need to improve website visibility really quickly, our Google certified team can help you with targeting pay per click advertising (PPC) to your local area.
If you're just starting out we can also offer a full online start-up services, that covers every aspect of getting a business running online; covering business consultation, research, content and copy creation, web design, SEO, social media setup and marketing.
Local Marketing To Get Local Targeted Customers & Results Quickly
Local PPC Campaigns
We build and manage AdWords campaigns that target the customers and the local searches that you want to reach. You get to decide where and who your 'local' audience is, based on our analysis
Local Social PPC
We create Facebook, Twitter, LinkedIn and other social media campaigns, with dynamic adverts that target and reach people near your business that are looking for your type of product or services
Setup Social Media
We can create all your social media pages, manage them and help you leverage your social media presence to improve your visibility locally, plus get likes and build your brand presence socially
Email Marketing Lists
We make sure you're using your existing customers' and sales data to market to your local customers. If you don't have marketing lists we can show you how to set them up and manage them
Our Local SEO Clients Who've Improved Their Leads & Data
"The Insite Web team were helpful and professional throughout. They carried out extensive research, built a great-looking business website and created SEO-friendly content that really promoted our electrical services"

Gareth Hughes – Operations Director
"
Insite Web took over our PPC and Marketing in early 2016, they listened to what we are trying to achieve and rebuilt all our campaigns, Google Shopping and technical SEO. Within 3 months they had more than doubled our ROI."
Pete Braithwaite – Finlux Trading Manager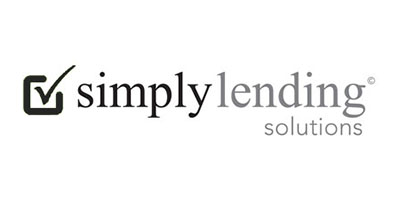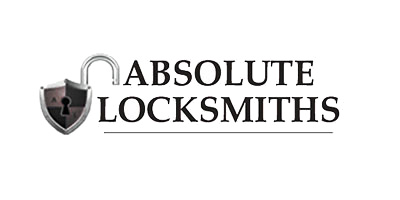 Our Local SEO Services Pricing
Local SEO Services & Online Visibility Programme FAQs
How much do your local SEO services cost?
As shown in our pricing examples above, the cost varies depending on the work required to improve your website visibility; e.g. the projects scale and the competitiveness of your business type/niche in the local market. Each local SEO project is unique and the plan is tailored for what you need to achieve. This can be as simple as setting up your Google and Bing business listings and citations, or a long-term complex project that involves paid marketing initially, to get the customers you require. We guarantee a bespoke plan with fair transparent pricing, and if we don't achieve your customer requirements we will continue to support you for no charge until we do.
What type of clients do you work with on local SEO?
We work with all types of clients, from small and medium sized companies like electricians and gardeners, to large national ecommerce sites. We don't specialise in any particular industry, we look to work with clients who have a clear business goal and understand what they need to achieve to succeed commercially. The principles of local SEO, and the research behind them, apply to all industries. We like to work with nice people who work closely with us to jointly succeed in local search!
How long does it take to rank my keywords?
Ranking keywords is not the main aim of local SEO, it's a part of the process. You don't make any money from keyword ranking and those that promise ultra-quick results are often employing methods that Google penalises. The end results are what we focus on, getting visits to your website, emails, phone calls, forms completed, leads and sales are the key metrics. Overall website rankings will improve in 1-3 months, starting with the less competitive and brand-related terms first.  As we build more content, citations and backlinks, you will have more relevant local phrases driving traffic to your site. We measure all this information, feed it back to you and use it in the process of further local results improvement. This drives profitable sales for you and ensures you're successful.
Do you guarantee number one results in Google?
No, we never guarantee any ranking positions, we work to get your business as high in the local search rankings as possible, but the strength of your competitors and the local market, plus where your search location is, has a huge bearing on rankings. We work on a traffic and sales plan for your business and aim to exceed those commercial requirements. Any company or agency that guarantees a position in Google is either saying what they think you want to hear, or does not know what they're talking about, as Google algorithms, the market and your competitors are changing all the time.
What systems and software do you use?
We use various SEO software and tools to audit your website and carry out keyword research, we spider your site with Screaming Frog to get accurate data about the website's structure and technical SEO set-up, we also use SEMrush to analyse your site, its ranking metrics, competitors, keywords, PPC and the local market. We have a number of other tools depending on what services your project requires. We use MOZ and Majestic for backlinks and domain/page authority reviews, plus the Google and Bing developer tools for site speed, search, analytics and business listing. Essentially we have access to all relevant tools to analyse websites, the local market, search terms, paid marketing, customer demographics and any competitors.
What's your reporting like?
We build custom monthly reports based on your customer acquisition and commercial requirements, these can be tailored to your own internal needs. The reports can be simple and cover the main key performance indicators of traffic, leads and sales/sign ups, right up to covering everything we have done; an analysis on what worked well and what didn't, the monthly plan, and any key metrics that are agreed as part of the SEO project (e.g. calls, keywords, form completion, organic traffic, paid traffic etc.). You tell us, we can build it!
Do you offer local SEO consulting and training?
Yes. We can consult and help with any business projects and elements of SEO, or systems and projects unrelated to SEO, as we have broad commercial and project management expertise. Local SEO training and SEO consultancy is usually applicable to big brands that are looking for a premium service and are prepared to invest in tools, infrastructure and resource themselves. However we can advise on the basics for smaller projects, we are happy to discuss any options as part of our free consultation process.
Do you carry out elements of local SEO, and can you white label your services?
Yes, you can choose just elements of any of the SEO work, we will feedback honestly on the competitiveness of your local market and whether each element alone is likely to get the required leads for your business.  Essentially citation work, content creation and link building can all be stand-alone pieces of work, or lead on to further strategic works as your budget allows. If you're looking to outsource work, then talk to us, we can create plans to achieve your goals and white label, or brand any reporting and analysis to your requirements.  
How do you create the plan for local SEO services?
The plan starts with you, we have a free consultation with you at your premises to understand your business, plus what you are trying and need to achieve to be successful locally.  We will then use this information to audit the local market, local customer searches, your website and your competitors' websites to produce a bespoke plan. At that stage there is no obligation to proceed, we will agree the way forward with you and create a project plan and agreement that you are comfortable with. We have experts in research, content, copywriting, customer experience and web design who will start work on your project to deliver the plan. If we don't achieve the agreed goals in the first 3 month time frame then we will carry on free the following month to ensure we deliver.  
Areas We Specialise In For Local SEO Services
Milton Keynes Local SEO
In Milton Keynes we carry out a wide range of agency services to improve online local visibility, including web design, SEO & PPC
Milton Keynes Local SEO
In Milton Keynes we carry out a wide range of agency services to improve online local visibility, including web design, SEO & PPC
Northampton Local SEO
We specialise in local visibility in Northamptonshire, using bespoke SEO, PPC, marketing & web design services
Northampton Local SEO
We specialise in local visibility in Northamptonshire, using bespoke SEO, PPC, marketing & web design services
Bedfordshire Local SEO
Our Bedfordshire local visibility work will ensure you stand out from the crowd. Our SEO, PPC, copy & web services deliver
Bedfordshire Local SEO
Our Bedfordshire local visibility work will ensure you stand out from the crowd. Our SEO, PPC, copy & web services deliver
Luton, Dunstable Local SEO
Our Luton SEO, marketing & web design will get your business highly visible locally & converting online in Luton & Dunstable
Luton Area Local SEO
Our Luton SEO, marketing & web design will get your business highly visible locally & converting online in Luton & Dunstable
Put All The Pieces Together