SEO Agency Bedford
Our Bedford & Bedfordshire SEO services improve your online presence  – Or your money back!
Bedford SEO plans customised to achieve your business's goals
Higher local Bedford rankings mean more local customers
No hidden fees, all our prices include VAT
Low risk, we offer a performance guarantee
Free business consultancy, for your success
100% free website SEO performance audit
5

star rated by our customers
Top performing SEO agency services for Bedford & beyond – from £199 per month
Often businesses think building a website will mean they get traffic, customers and sales pretty much instantly. Unfortunately unless your site performs well in search engines, better than your competitors, you and your website are invisible online.
Our SEO agency based near Bedford analyses the things that really matter; your business, competitors and website. We use tools to analyse, track and understand what your customers search for, plus we research your competitors' proposition to ensure you can beat them. Along with ensuring your website's technical SEO is set up correctly, we update your copy, content and link-building strategy to make you highly visible online: –
Our keyword & research tools can analyse any business, niche, competitors & search terms
We set up your Bedford business listings consistently on your website, Google & Bing
We get citations & list you on relevant national & Bedford directories
Create reporting to track your brand & search terms online
We create great content that your customers will read, this enables us to: –


Get links from key industry websites, and your industry's influencers
Get your products & services in front of Bedfordshire customers
Get you new local Bedford followers on social media

Our web design services mean we can create landing pages & optimise your website dramatically improving leads & conversion
Our Bedford SEO Offer – Free SEO audit & consultancy – Worth £149 
Case Study – Keyword ranking for Finlux.co.uk
Finlux.co.uk is a direct to consumer TV ecommerce website. They are competing against big industry players like Amazon, Currys and Argos.
When we started SEO work for Finlux, they mainly ranked for terms with their brand name in; although even this was inconsistent, and they struggled to get on the 1st page of Google for TV terms. 
Our on-site SEO, content creation and link-building programme means they now rank well and have significant exposure for their brand. But more importantly, they rank strongly for key product and specification related TV keywords. Google.co.uk search data below:-
• Late 2015: 300 total keywords ranking
• Today: 4,700 keywords ranking (+1,500%)
• Late 2015: 34 top 3 keywords, 56 more on 1st page
• Today: 146 top 3 keywords, 310 more on 1st page (+500%)
Our SEO process means that have we have acquired more targeted traffic for Finlux (by not chasing non-relevant terms), plus the organic traffic uplift means that we have been able to carry out a similar process on PPC, significantly reducing their advertising spend.
"Insite Web took over our PPC and Marketing in early 2016, they listened to what we are trying to achieve and rebuilt all our campaigns, Google Shopping and technical SEO. Within 3 months they had more than doubled our ROI."
Pete Braithwaite – Finlux Trading Manager
Our SEO Bedford agency process
We will deliver stunning data and ROI insights driven Bedford SEO plans that will outperform your initial requirement.
We will give you a free SEO audit & pre-engagement plan; broken down by service including VAT. No nasty surprises & if you don't like the proposal there's no charge.
Our SEO in Bedford service is totally safe, only legitimate techniques, tools, directories & backlinks are used
For SEO & SEM plans of 3 months or more, there's no obligation to stay if you're not happy with the results. We're so confident you will be, that if we haven't delivered we'll either give you an extra month free, or refund the final month's charge.
Our full range of SEO & SEM services for Bedford
An audit of your websites, page by page technical set up & all elements of technical SEO
Linking your website with Google Webmaster Tools to see search terms & links to your site
Ensuring your business listings are included, consistent & up to date on local listings
An audit of what keywords you rank for compared to what customers search for
Creating a sitemap to ensure that you & search engines are listing the right pages for index
Adding your website & business to relevant directory listings for your industry / customers
A review of what your direct competitors rank for & how their website performs
Writing compelling page copy to rank for relevant keywords, ensure that pages only rank once
Researching & creating compelling niche content that your customers search for & want to read
Tracking keywords & phrases that you should rank for & your position in Google search
Re-writing existing copy to ensure it fits in with real searches & Google's latest guidelines
Getting content / reviews published on other sites & connecting your site to industry influencers
Ensuring that you have some form of tracking visitors & where they come from on your site
Setting up & optimising the main search engine business listings to rank for local search
Getting links to your website from high authority websites & sources of traffic
Our full range of SEO & SEM services for Bedford
Your business website should rank locally, Bedford & Bedfordshire SEO are fundamental to your visibility 
There's lots of opportunity for online business success in the Bedford area, which is why many companies are based here and targeting customers in the region. As the Bedfordshire county town with a large local population there is a big potential audience. This brings positives and negatives, while a large population means lots of searches and possible sales, it also means competition for those Bedford search engine rankings. 
This means that it's not enough to have a business based in Bedfordshire and just publish content on website. You'll struggle to get noticed. Your content needs to be relevant to customers' local searches, well written and better than results from you competitors.
Your website also needs to be listed on Bedfordshire directories, as well as Google, with reviews and citations, and backlinks from other strong sites. Don't worry if this seems daunting, our Bedford SEO experts handle it all for you!
Look at the opportunity for ready made customers in these Bedford SEO related monthly searches & statistics: –
1. For searches just for Bedford, there are 137 million page results!
2. 11.8 million people live within a one-hour drive of Bedford
3. The population of Bedfordshire is 664,500
4. "Shopping Bedford" related terms have over 20k searches per month
5. "Gardening Bedford" related queries have over 2,400 monthly searches
6. "Dentist Bedford" related terms have over 1,500 monthly searches
7. "Car sales Bedford" related keywords have over 1,400 monthly searches
8. "Builders Bedford" related terms have over 1,200 monthly searches
9. "Carpet / flooring Bedford" keywords have over 1,000 searches monthly
10. "Plumber Bedford" related keywords have over 700 searches monthly
Insite Web team and SEO Bedfordshire
We are based just outside Bedfordshire in Newport Pagnell, just 14 miles from Bedford town centre. We can travel to any business in Bedford within 30 minutes to help with your Bedford SEO requirements and online visibility.
We have in-depth experience of the area both personally and commercially, with Jon, Sabina and Paul knowing the town really well.
Jon lives just outside Bedford to this day, and Sabina lived in Bedford itself until 2006. We've also worked with a range of local organisations and companies in and around Bedford and Bedfordshire, on a range of commercial and online visibility projects.
Clients Who've Improved Their Leads & Data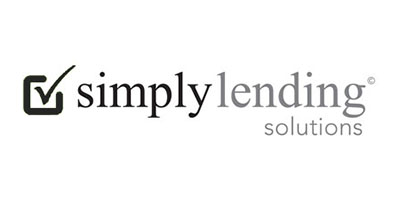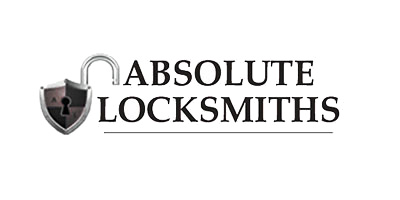 Our recent SEO & SEM projects
Put All The Pieces Together