SEO Luton & Dunstable
We'll significantly improve your Luton & Dunstable search engine rankings – Or your money back
Custom-built Luton & Dunstable SEO plans, to target your business's services & products
Coming higher up Luton search results means more targeted traffic & leads
No hidden fees, all prices include VAT set out upfront
Minimal risk, we offer a performance guarantee
Free business consultancy, so you succeed
Free website SEO performance audit
5

star rated by our customers
High Performance SEO agency services in Luton & Dunstable – starting at £199 per month
Many people think having a website means that they will instantly get customers visiting; unfortunately this isn't the case. Unless your site is well optimised both technically, and for copy/content and backlinks, it won't perform very well in search engines. You are then effectively not seen online as you're not on the first page of relevant search terms.
Insite Web's SEO services in Luton and Dunstable deliver a one-stop service to get your business visible. We ensure it's connected with tools to measure and track performance, plus carry out research to understand what your customers really search for. We then research your competitors' market proposition and create a plan to outrank them. Finally we make sure your website's technical SEO set-up, copy, content and link-building strategy gets you highly visible online: –
Our set of research tools can analyse any customer keyword search terms, market & competitors 
We set up your business accurately on your website, plus Google & Bing Business
We also list you on relevant directories & get you local citations
Our team set up reporting, track your brand & relevant terms online
We create great content & copy that your customers will actually read, that enables us to: –


Get links from high authority websites and influential business links
We can get you new followers on social media
Showcase your products & services in front of real customers

Our creative design & web design team ensures your pages work on all devices & that customers convert
SEO Luton & Dunstable Offer – Free SEO audit & consultancy – Worth £149
Case Study – SEO & content for Servis.co.uk
Servis is an appliance brand owned by Vestel. Their key focus is retro-style fridge freezers, washing machines, dishwashers etc. They have to compete not only with other major brands like Smeg, Beko, Hotpoint etc., but also the retailers that sell them e.g. Currys, Tesco and AO.com.
When we started SEO work for Servis, they had recently built a non-responsive website and ran a large PPC campaign with another agency. However, they did not rank 1st for their own brand term and for most product/model related  keywords they didn't appear on the first page of Google.
We reviewed their business objectives to formulate a sort, medium and long term plan to deliver higher brand awareness, as well as promote the premium halo products. We created exciting content, then a new SEO friendly responsive website, as their existing mobile search rankings were exceedingly poor.
The new SEO optimised site, content, outreach and link building quickly got them to No. 1 for all brand terms
We also targeted their key "Retro Fridge Freezer" term and knocked Argos & retro stalwarts Smeg & Gorenje from the top spots
The SEO plan delivered such an increase in organic traffic that paid search marketing was no longer required!
"We started working with Insite Web Ltd to review our digital, ecommerce and brand proposition online. They did such a good job of improving the search results and traffic for Servis that we undertook a complete responsive website rebuild with them."
John Welbourn – Managing Director Vestel UK Ltd
Our SEO Luton & Dunstable agency process
Our Luton & Dunstable SEO promise
We will deliver stunning data and ROI insights driven SEO plan that will be designed to exceed you Luton & Dunstable business plans.
We will give you a free SEO audit & pre-engagement detailed plan; if you don't like the proposal there's no charge.
All our Luton & Dunstable SEO services follow Google guidelines, only their recommended processes and safe backlinks are used  
For SEO & SEM contracts of 3 months or more, there's no obligation to stay if you're not happy with the results. We're so confident you will be that if we haven't delivered we'll either give you an extra month free, or refund the final month's charge.
Our full range of Luton & Dunstable SEO & SEM services
Our full range of Luton & Dunstable SEO & SEM services
An audit of your websites, page by page technical set up & all elements of technical SEO
Linking your website with Google Webmaster Tools to see search terms & links to your site
Ensuring your business listings are included, consistent & up to date on local listings
An audit of what keywords you rank for compared to what customers search for
Creating a sitemap to ensure that you & search engines are listing the right pages for index
Adding your website & business to relevant directory listings for your industry / customers
A review of what your direct competitors rank for & how their website performs
Writing compelling page copy to rank for relevant keywords, ensure that pages only rank once
Researching & creating compelling niche content that your customers search for & want to read
Tracking keywords & phrases that you should rank for & your position in Google search
Re-writing existing copy to ensure it fits in with real searches & Google's latest guidelines
Getting content / reviews published on other sites & connecting your site to industry influencers
Ensuring that you have some form of tracking visitors & where they come from on your site
Setting up & optimising the main search engine business listings to rank for local search
Getting links to your website from high authority websites & sources of traffic
The business opportunity for your company in Luton and Dunstable
Luton and Dunstable are situated within 30 miles of London, with great road and rail links to the capital and the rest of the South East. Luton, with a population of over 200,000 people, also boasts an international airport. There's also considerable investment in technology and business, via Butterfield Technology Park, the Napier park mixed retail and business development, plus the Power Court regeneration project. 
The area already boasts many leading firms, with Vauxhall Motors, SKF, Easyjet, TUI Travel and Astra Zeneca pharmaceuticals based in Luton. 
Need further information to convince you to ensure your business stands out online in Luton via SEO? Take a look at these 10 facts about Luton and Dunstable customers and search terms: –
1. Searches just for Luton & Dunstable, there are 38.6 million page results!
2. 14.8 million people live within a one-hour drive of Luton
3. The population of Luton & Dunstable is 254,000
4. "Shopping Luton" related terms have over 70k monthly searches!
5. "Takeaway" related queries have over 10k searches per month
6. "Car servicing Luton" related queries have over 2,500 monthly searches
7. "Car hire Luton" related keywords have over 2,000 searches per month
8. "Driving lessons / instructor Luton" keywords have over 2,000 searches
9. "Solicitors / conveyancing Luton" has over 1,500 monthly searches
10. "Vets Luton" related keywords have over 1,000 searches per month
Insite Web Ltd & SEO Luton / Dunstable
We are based just a short drive up the M1 from Luton, with our offices in Newport Pagnell. We are centrally placed to help any business, as we can be at your premises in Luton or Dunstable within 35 minutes to help with your visibility online and SEO Luton needs.
Our key team members are all nearby too. Paul, Jon and Sabina live in the local area within 30 minutes of Luton.
Paul was born in Luton & Dunstable hospital and lived in Luton for nearly 30 years. He worked in a variety of marketing and sales roles locally, plus has many friends, commercial , sales, marketing and web contacts within the local business community. He has also worked on a number of projects in and around the town.
Clients Who've Improved Their Leads & Data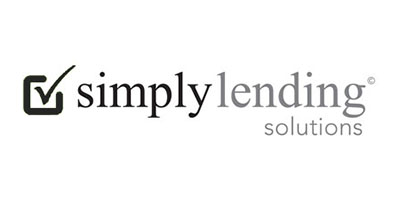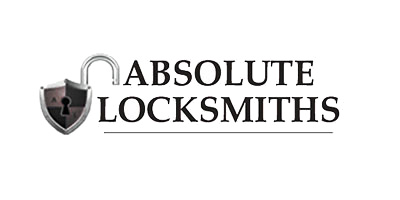 Our recent SEO & SEM projects
Put All The Pieces Together