Web Design Milton Keynes 
Custom websites that drive sales & profitability in Milton Keynes, Newport Pagnell & Beyond
Outstanding Milton Keynes web design for your business goals
Designed to capture & convert customers
Future proof, simple to update & modify
Completely mobile, tablet & SEO Friendly
Free business consultancy, so you succeed
Free website performance audit
Web Design Milton Keynes 
Custom websites that drive sales & profitability in Milton Keynes, Newport Pagnell & Beyond
Outstanding Milton Keynes web design for your business goals
Designed to capture & convert customers
Future proof, simple to update & modify
Completely mobile, tablet & SEO Friendly
Free business consultancy, so you succeed
Free website performance audit
Beautiful website design Milton Keynes – from £349 Inc VAT
Bespoke affordable and professional fully responsive CMS website design for Milton Keynes and Buckinghamshire. Our websites are optimised to attract visitors by ranking well in search engines and to convert customers, plus they look great on every device.
Simple price guarantee & monthly payment options
No hidden charges, all work discussed & agreed up front, quoted price inc VAT 
Free SSL, support, domain, analytics & 1 years hosting
Website copywriting, SEO & digital marketing options that deliver
Bespoke ecommerce websites built for your business needs
Milton Keynes Web Design Offer – Free technical SEO set-up – Worth £99
Beautiful website design Milton Keynes – £349 Inc VAT
Professional and affordable responsive CMS website design Milton Keynes and Buckinghamshire. All our sites are optimised to convert leads, look amazing on every device and to rank well in search engines.
Simple price guarantee & monthly payments
No hidden fees, all work quoted inc VAT & agreed up front
Free SSL, support, domain, analytics & 1 years hosting
Website copywriting, SEO & digital marketing options that deliver
Bespoke ecommerce websites built for your business needs 
Milton Keynes Web Design Offer – Free technical SEO set-up – Worth £99
Our web design Milton Keynes process
Our web development Milton Keynes promise
Outstanding Web Design MK
We will create a beautiful bespoke brand design that makes your site stand out, presenting a professional cutting edge image
24/7 Supported Websites
Our websites are built in WordPress, include full 24/7 support hosting to meet your traffic requirements, which can grow as you do
Up To Date Tech & Security
Our sites are built using HTML5 & CSS3, include image optimisation & caching for speed & are set up with Free secure SSL encryption
As Flexible As You Need
The site's CMS systems means it is easy to add new pages & content & to test changes. We can do this for you, or train you to do it
The opportunity online in Milton Keynes, Bletchley, Newport Pagnell & Buckinghamshire is huge, a responsive SEO driven website should be top of your business plans!
Milton Keynes in Buckinghamshire is one of the fastest growing cities in the UK, celebrating its 50th birthday in 2017, it has had huge investment in infrastructure and technology. With the most roads per person in the UK, it has excellent transport infrastructure, with fast access to the London and the South East, plus Birmingham and the Midlands via the M1 motorway and London Midland trains. It's vying with Cambridge for the fastest growing town population-wise, and for technology and start ups. With low unemployment and better than average education, plus easy access within 45 minutes drive to Newport Pagnell, Bletchley, Bedford, Luton, Northampton, Leighton Buzzard, Aylesbury and Buckingham, MK is ideally located.
Many technology, transport and financial companies are already here, with Network Rail, Santander, Red Bull Racing, Siemens, T-Mobile and Suzuki all based in the town.
The online opportunity in Milton Keynes and Buckinghamshire is enormous. Here are our top ten reasons for getting your business visible online in MK.
1. The population of Milton Keynes is 255,700
2. It has increased by 17.5% in 10 years
3. UK's fastest growing economy in 2016
4. Highest GVA in South East Midlands
5. 2,225 new enterprises started in 2015
6. 46% of the population is managerial or professional
7. 32,000 new jobs forecast by 2031
8. 76.2% employment rate
9. Number 1 on leading Smart City initiatives
10. Buckinghamshire has a total population of 853,946
Insite Web design Milton Keynes & Newport Pagnell
Insite Web are based within greater Milton Keynes in Newport Pagnell, only a few minutes from The Centre:MK. We can be at any business in Milton Keynes within 15 minutes, or at any premises in Buckinghamshire within 35 minutes, to discuss your Milton Keynes web design and business plans, we provide a free business plan and design consultation, along with a free detailed web project quote.
We have been operating our web agency within Milton Keynes since late 2012 and have extensive experience of the local market, plus great marketing, sales, web and commercial contacts in the area. The entire senior team are local as well; Paul and Sabina both live in Milton Keynes, while Jon lives in a village just outside Newport Pagnell!
Paul's Web Design Milton Keynes Bio – Paul lives in Milton Keynes and has been working in retail and sales since the mid 90s, progressing to a number of senior marketing and commercial roles. He has been involved in ecommerce, customer experience and web design since 2007, making him our business and user experience go to guy! He will normally scope your project and stay hands-on to ensure that your customers have a great online experience, and that your web project really delivers all your business commercial goals.
Our Web Development Clients – from start up to blue chip
"Insite Web managed the RFP process for the new Finlux.co.uk ecommerce platform, plus the integrations with all internal systems. They project managed the whole process from specification to design and delivered it on time and on budget."
Pete Braithwaite – Finlux Trading Manager
View Finlux Ecommerce Project
"We started working with Insite Web Ltd to review our digital, ecommerce and brand proposition online. They did such a good job of improving the search results and traffic for Servis that we undertook a complete responsive website rebuild with them."
John Welbourn – Managing Director Vestel UK Ltd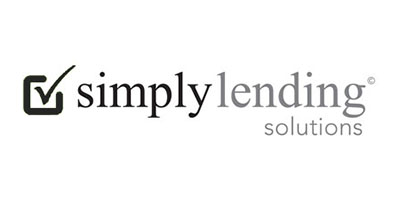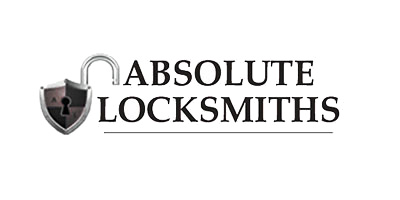 Our recent web design projects
Need impartial advice on web design Milton Keynes?
We understand that making a large change to your website or choosing a web design agency in Milton Keynes can be daunting. We make it easy, talk to us & one of our expert MK web developers will give you free, no obligation consultation.